This week, our partners at MotionMetrix announced the release of a new version of their solution: MotionMetrix. Version 2 includes a new feature that focuses on assessing runners' speed capacity.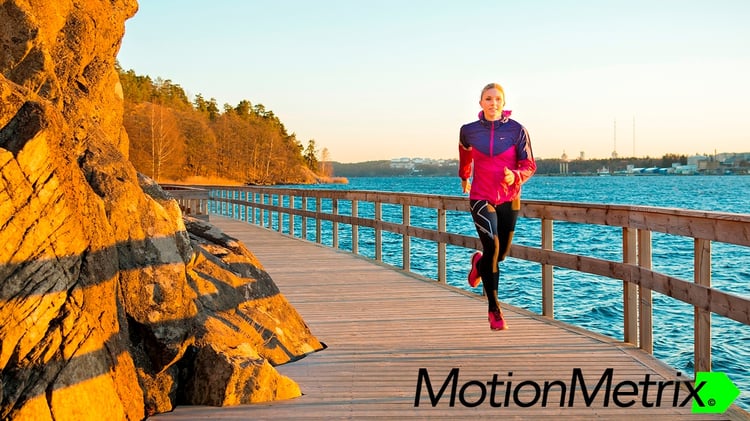 Fredrik Gustavsson, founder and CEO of MotionMetrix, delivered these comments regarding the new version:
"We are happy to introduce to you the new Speed Capacity assessment. It should be used as a complement to the Running Economy to predict if your runner has the mechanical capabilities to become really fast. The mechanical cost of running is controlled by essentially two terms: one is the (internal) energy required to move the body segments relative to the center-of-mass, and the other is the (external) energy required to transport the center-of-mass forward and against gravity. Really fast runners spend relatively less internal energy and more external energy since an important fraction of the external energy can be recycled through storage and release of elastic energy in the lower limbs. We found a way to predict this behaviour at a single speed far below elite competition speeds. Even though the Speed Capacity prediction becomes more accurate the faster you run, reasonably representative results can be achieved at 12 km/h. At 15 km/h and above, the prediction can be considered accurate. Runners who aim to perform in the 10k - 42k distance, which corresponds to the elite range in MotionMetrix, should target the 70-90 range in the Speed Capacity scale. Speed capacities above 90 yields a stride more appropriate for mid-distance. The Speed Capacity prediction can thus be used to find out which distance profile a runner has or as a tool to tune a stride towards performance on a specific distance. The Speed Capacity scale is a precentile scale calibrated on n=1 186 runners, from joggers to the fastest mid-distance runners."
Essentially, with the latest version of MotionMetrix, you will be able to automatically calculate an accurate projection of a runner's performance at higher speeds. MotionMetrix is now capable of assessing runners' propensity for higher speeds, thus making it an even more powerful tool for coaches, trainers, and clinicians who provide services to runners.
For more information on the latest MotionMetrix update, or if you would like to schedule a time for a live, online demonstration of the system - get in touch with us below!