This is the first post in a series of blogs delving into the intricacies of the Moticon sensor insole system. We receive questions from practitioners, coaches, and researchers daily regarding the functionality of the system, and this series will serve to answer some of the most common questions we field.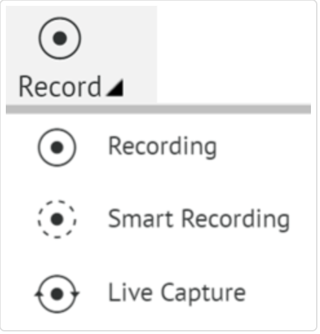 Recording Modes
Recording: The most commonly used recording mode for the Moticon insoles. This mode is triggered from a PC or other capture device and starts collecting data and storing it on the insoles' integrated memory. In the standard Recording mode, the data acquisition on the insoles becomes completely incdependent from any external devices and is not limited to certain areas. After the patient, athlete, or subject has finished the required movements, Recording can be stopped once the insoles come back into range of the controller, and the data can be downloaded from the insoles.
Smart Recording: This add-on capability is available on the most advanced version of Moticon's "Science" insoles and is an intelligent recording mode designated for long-term measurements that last up to 4 weeks. The insoles automatically enter a "hibernation" mode when not in use and only wake up once a significant load is detected. In order to maintain an accurate sync between data from each individual insole, all data is time stamped.
Live Capture: meant for real-time feedback and data capture. In Live Capture mode, a connection between the sensor insoles and the controlling device (PC or Ant enabled client) is consistent and data is stored collected and stored exclusively on the controller. As stated previously, the main use of Live Capture mode is for direct feedback where the patient, athlete, or subject remains within range of the control system.
Do you have further questions about the Moticon Sensor Insole system? Would you like more information? Shoot us an email by clicking the button below - we would be happy to assist you!