In this post, we will be comparing and contrasting the various software versions that accompany the Moticon Science Sensor Insole system.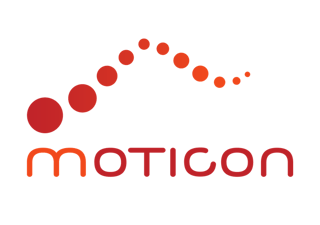 There are 3 different variants of the Moticon Science Software: Science, Science Pro, and Science Pro+.
Science
The Moticon Science software is functional enough for most research applications and allows collected data to be exported for further analysis in the program of your choosing.
Recording and analysis features are fairly basic, but the Science software does allow for users to utilize the Moticon app for data collection.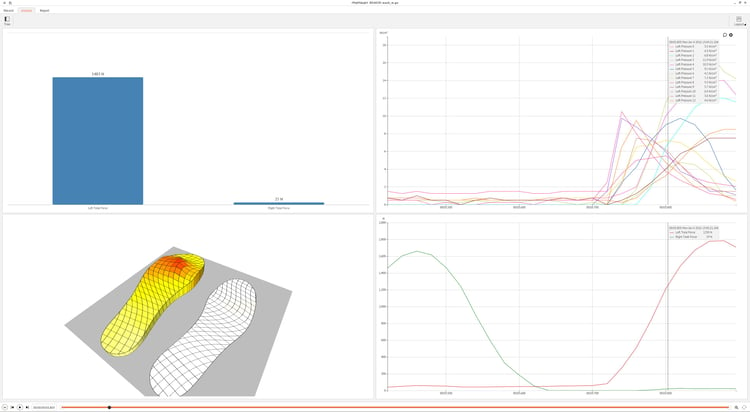 Science Pro
The Science Pro version of the software includes the same features as the Science variant, with some additional functionality for more advanced use. This includes extended recording options, which means you can capture more data during a trial.
Additionally, the Science Pro software allows users to sync video, as is demonstrated in the following video of a zFlo team member riding his OneWheel Electric Skateboard:
Other features included in the Moticon Science Pro software are the event editor, which provides the user with the ability to mark events in the data remotely, as well as additional analysis tools.
Science Pro+
The most advanced version of the Moticon software, Science Pro+ offers access to Moticon's powerful reporting tools. After selecting which type of report you'd like to generate (options include Balance, Gait, Static, and Jump, to name a few), the software automatically creates a standard report. The data contained in the reports, as well as the way it is represented, can be changed quickly and easily at the user's discretion.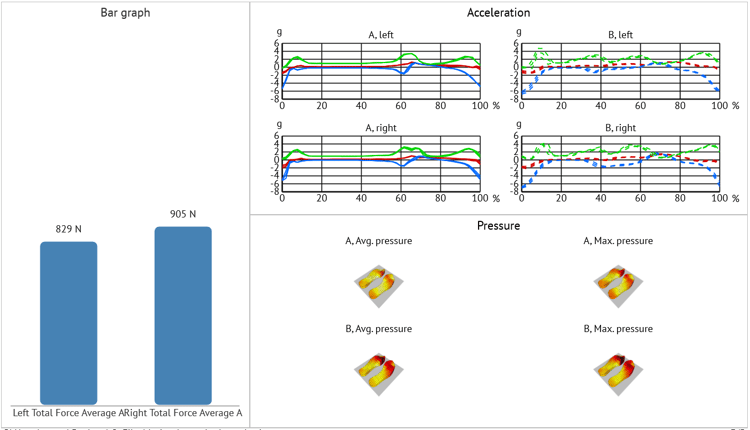 Are you interested in learning more about Moticon? Would you like to see a demo of this innovative wearable device? Click the button to email us below - we would be happy to take your questions!